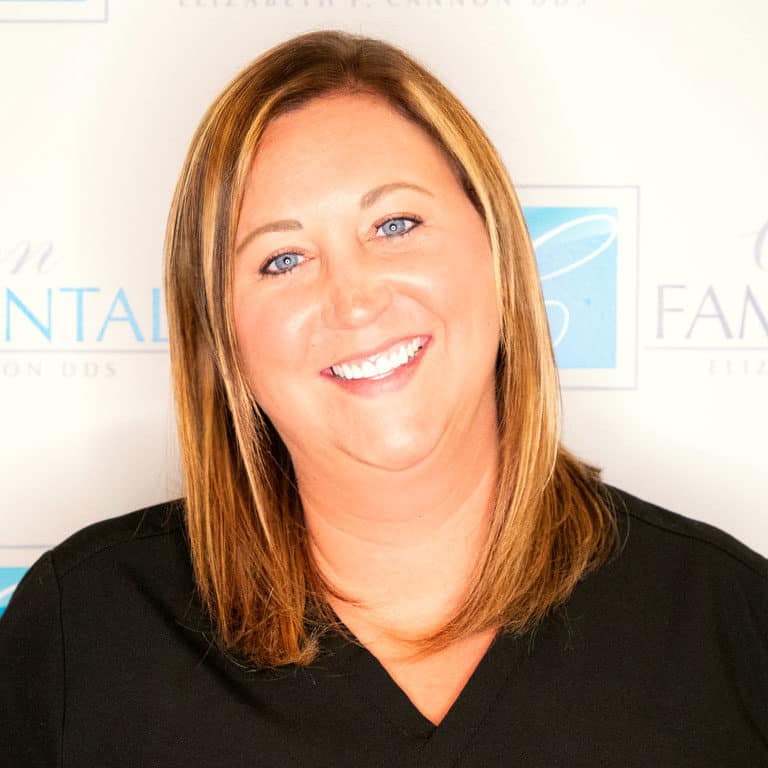 Dr. Beth Cannon
Owner & Expert Lead Dentist
Elizabeth F. Cannon was raised in Elizabethton, TN and graduated from Elizabethton High School before pursuing her Bachelor of Science Degree at East Tennessee State University. After earning her Bachelor of Science Degree she earned a Doctorate of Dental Surgery from the University of Tennessee College of Dentistry. Doctor Cannon felt a strong pull to return to her home area and serve it's people. After three years of practicing dentistry in Johnson City, she established her own practice that serves Northeast Tennessee.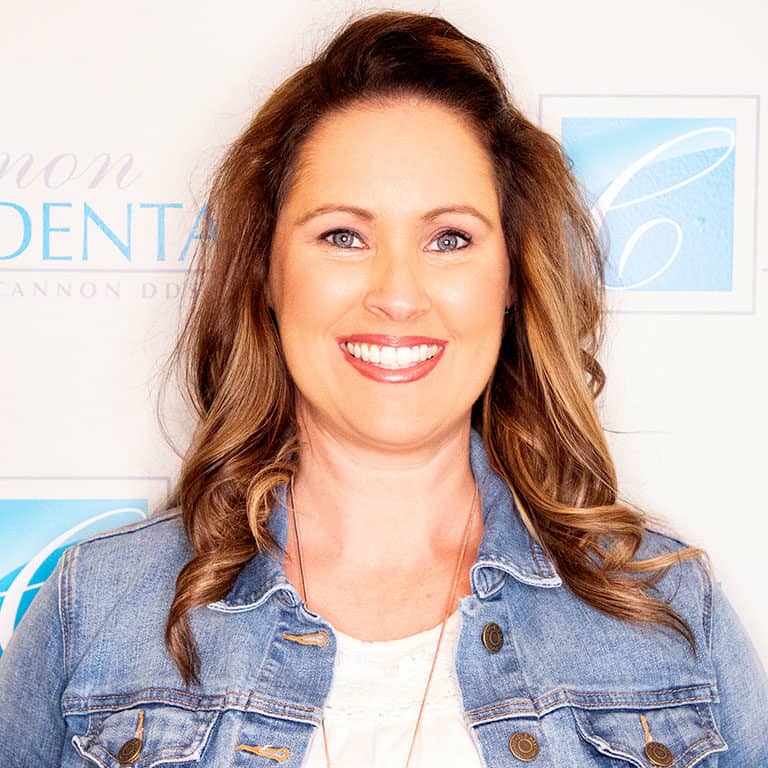 Melissa Mathes
Expert Office Manager
Melissa is the Office Manager and a graduate of East Tennessee State University with a degree in Health Services Administration. Melissa and her husband, Chris, love spending time with their two children.  She enjoys the opportunity to work personally with each patient to make sure the treatments are financially attainable, both with and without insurance.  She has a passion for helping others and strives to help each patient make the best financial decision for their family.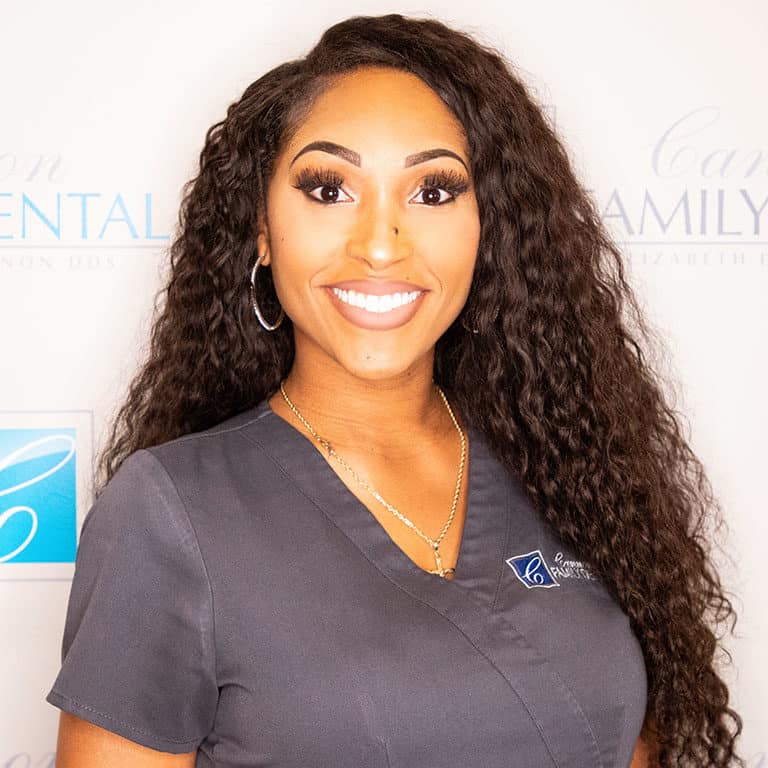 Brieyonna Tejeda
Expert Scheduling Coordinator
Brieyonna Tejeda is the Scheduling Coordinator and a Registered Dental Assistant. She is the first smiling face you will see upon entering the office. Brie has a very friendly, energetic attitude and strives to assist patients with any specialized need or request.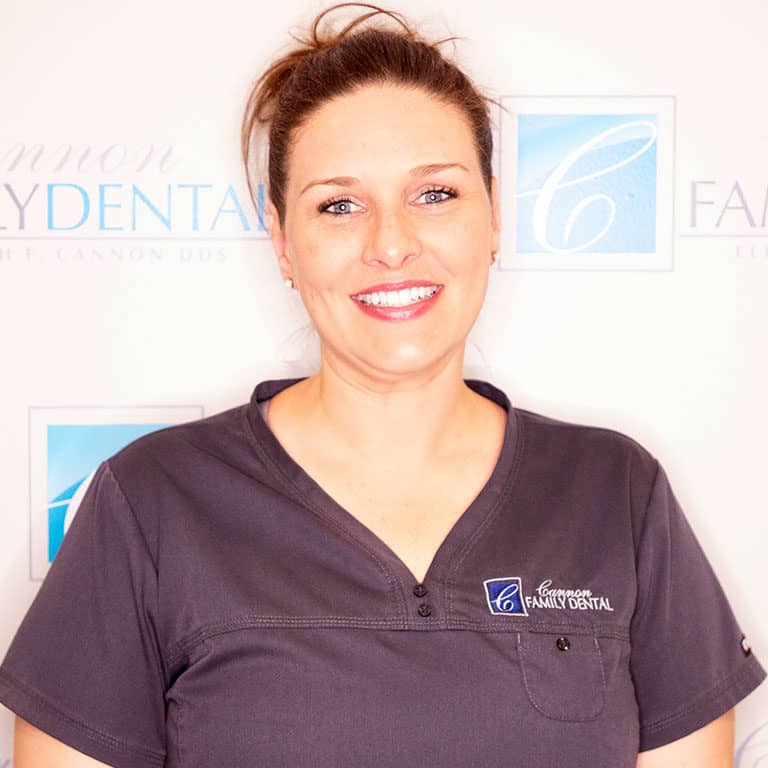 Aleda Stokes
Expert Dental Hygienist
Aleda is a Registered Dental Hygienist who graduated from ETSU. She has been a Hygienist at Cannon Family Dental since 2013. Kept very busy by her two children, she spends most weekends on the soccer fields or at recitals.  Her passion shows through the care, education, and support she gives to each of her patients.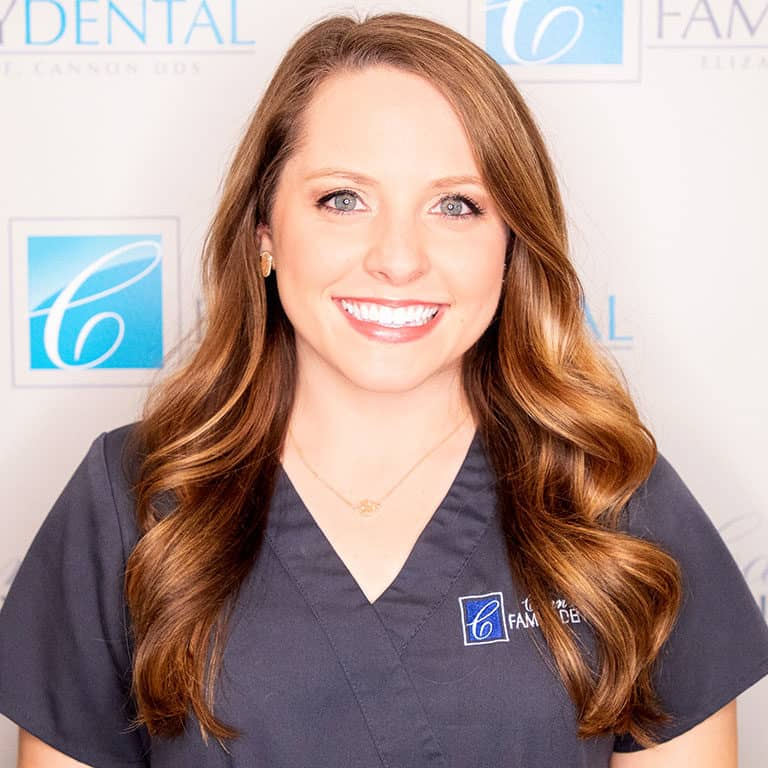 Amanda Donahue
Expert Dental Hygienist
Amanda is a Registered Dental Hygienist who received her Bachelor's Degree in Dental Hygiene from the University of Tennessee.  She relocated from Memphis, TN to the Johnson City area in 2016.  Amanda enjoys hiking, weekends at the lake, and spending time with her family and golden retriever.  She strives to make every patient feel comfortable at each appointment.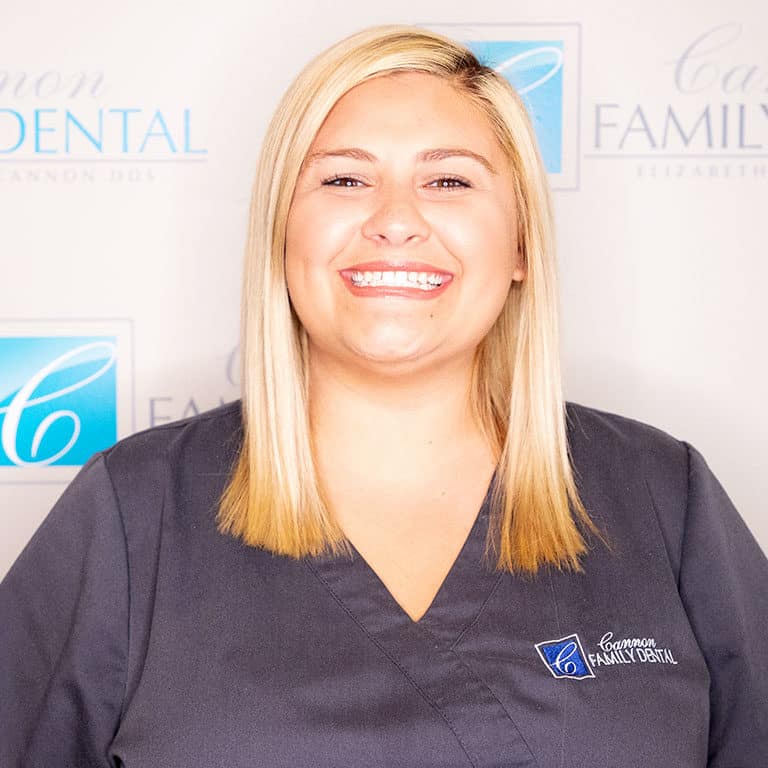 Chelsea is the first smiling face you see when you enter the office. She enjoys getting to know all of our patients and making them feel comfortable while they are at the office, Outside of the office she loves leading the youth group at her church and hanging out with her husband Taylor and her dog smokey.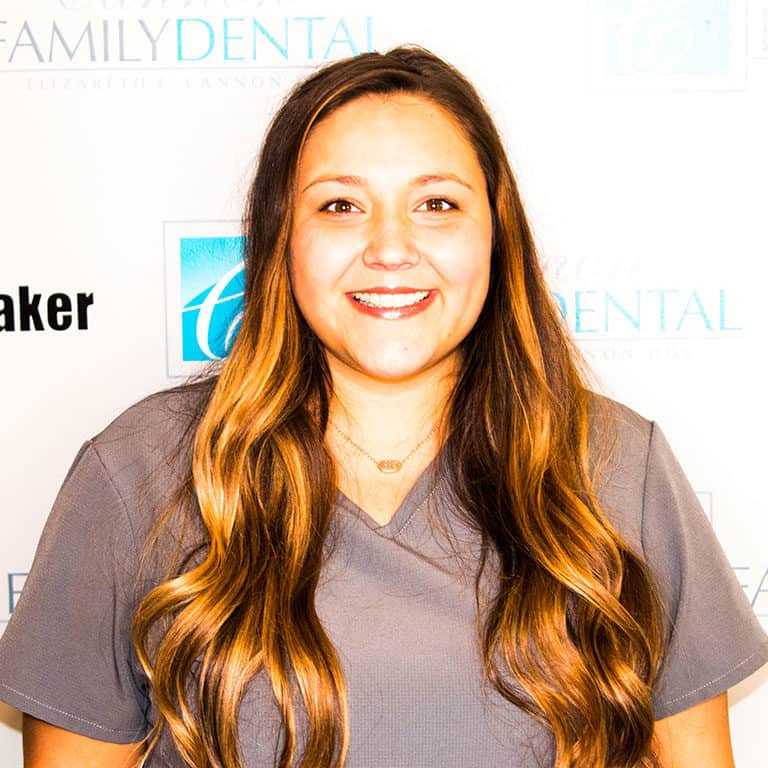 Shai Vaughn
Expert Dental Assistant
Shai Vaughn enjoys helping our patients achieve their best smile by making them feel comfortable. Shai is married to her husband Isaiah and has a young son named Maddex. Outside of the office, Shai enjoys shopping, spending time with her family and playing with her bulldog Willow.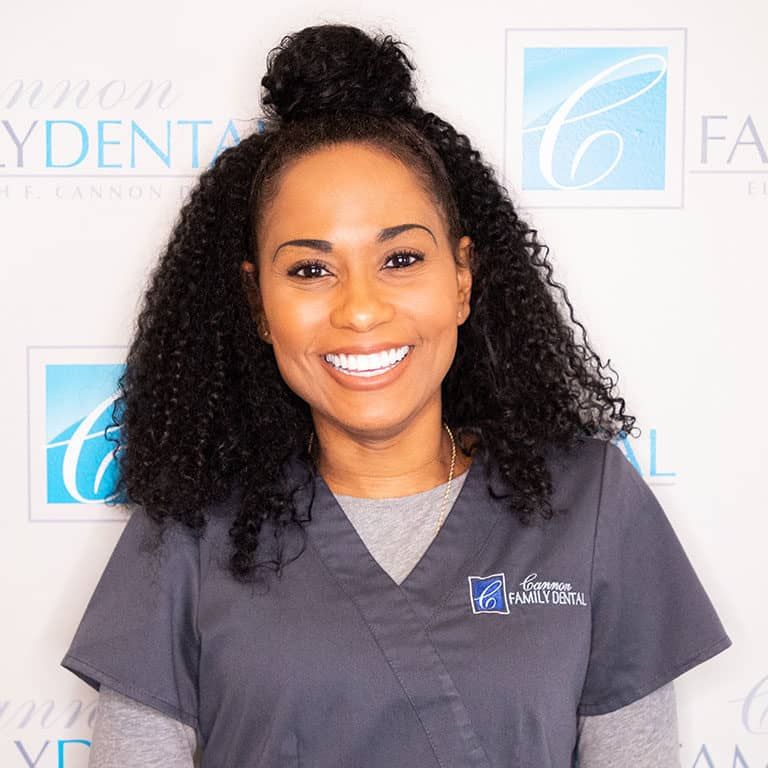 Misha Johnson
Expert Dental Assistant
Misha has been a dental assistant for over 5 years. She has traveled the world while living in Iceland for a year with her husband Damon when he played professional basketball. In here free time she spends it with her husband, their dog Memphis, church family, and friends. Since coming back form Iceland she's jumped right back into assisting and loving every minute of it.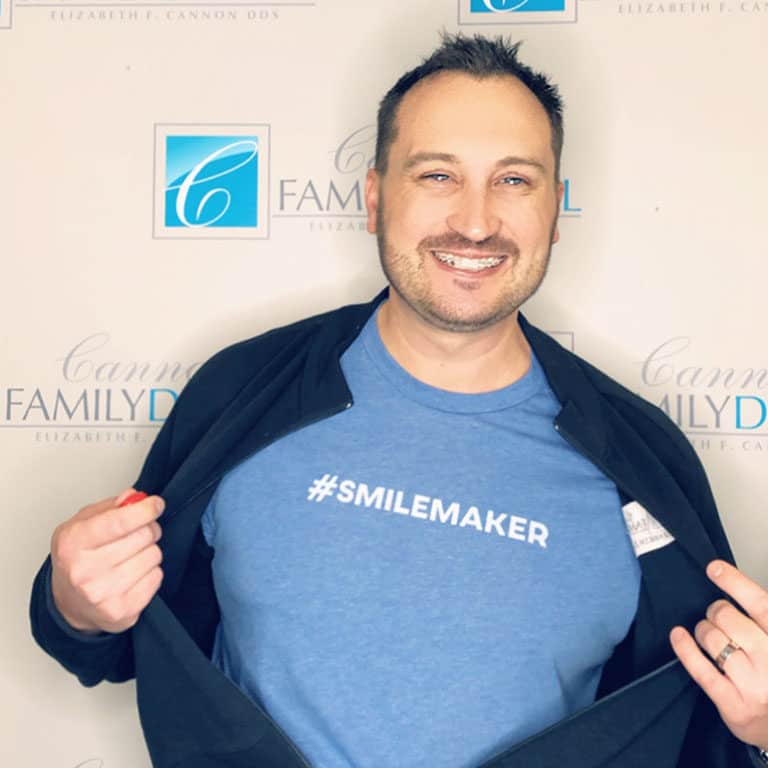 Chris Cannon
Practice Administrator
Chris has been with the practice since the beginning Plus he's Dr. Cannon's husband. He serves as the office practice administrator, office cheerleader, office cook, and all things marketing related. He has an extensive background in multiple businesses, heading marketing and sales organizations, plus running his real estate business. He takes care of all of accounts payable and all marketing and promotions related to the practice.